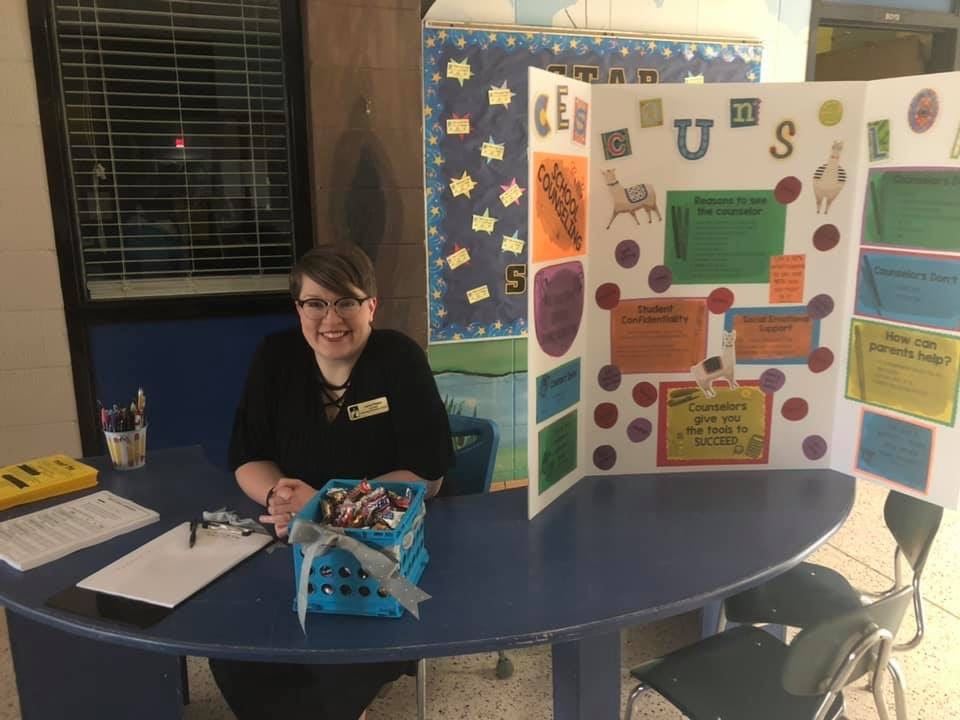 Hello, and happy school year!

My name is Laura Peden, and I am the counselor here at Cherokee Elementary School. I am looking forward to a wonderful school year, full of hope and promise for our school and students!

Before coming to Cherokee, I taught 11th and 12th grade English at Colbert County High School in Leighton, Alabama. I have loved my time at Cherokee, and I am looking forward to another wonderful year. I am proud to be a part of the Colbert County school system as counselor at Cherokee. Having the opportunity of serving as counselor is a true blessing, and I am fortunate to be a part of the Cherokee Elementary family!

The goal of the counseling program is to meet the needs of all students, providing a safe and nurturing environment for everyone. Over the course of the year, I will be working with our students in a few different ways. First, I will work with students through classroom guidance lessons and activities. We will cover topics related to academics, careers, and personal/social issues. Second, I will meet with students individually, either on a set schedule or on an as needed basis. If you feel that your child would benefit from counseling resources, please let me know, and we will get that set up. Third, we will provide various small group activities to meet the needs of students dealing with similar circumstances. Through all of these activities, I hope to provide an environment for students to understand and work on their mental health, learning the tools they need to carry with them for years to come.

This school year looks much different than any past year, but our students are still the top priority. Whatever season of life your student is in, know that I am here to help in any way that I can.

May it be a wonderful school year for us all! GO INDIANS!
Referral Form & Parent Survey

Parent / Guardian Resources